Honest Branding
Extracting the essence of Matryoshka's Bakery was essential to develop a unique image that rang true to audiences near and far. The home-based bakery found a path on Instagram, but needed a hub to continue to grow her business.
Taking the key element of the name "Matryoshka" (a.k.a. Russian nesting dolls, which represents the love for her family), her whimsical aesthetic, and passion for French macarons, we had the perfect list of ingredients to create genuine image for this budding brand.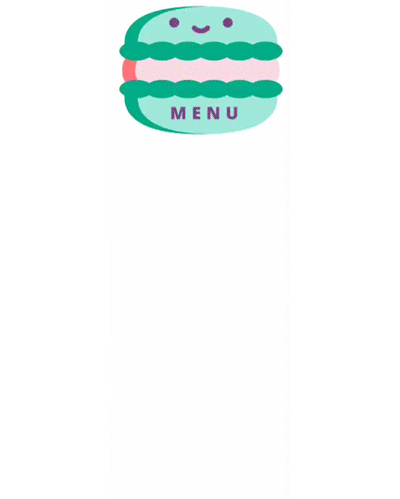 The Deliciousness is in the Details
Cute and playful adaptations of the brand's core were implemented to create a seamless implementation of ordering bespoke sweets for special occasions.
A prime example is this evolution of a basic "hamburger menu" (you know, the 3-bar button on the upper corner of a website). A custom "macaron menu" was developed—merging her baking expertise and the crucial matryoshka soul.